Become an in-demand
Business Analyst in Finance
Financial Risk Hub helps Business Analysts start a specialised career in the financial industry.
Scroll
What we offer
Become a sought-after Business Analyst in financial services
If you are looking for a Business Analyst job in finance, look no further. Our accredited, industry-recognised Business Analyst training courses, starting in 2015 with the Market Risk (Finance) course, are designed to turn generalist Business Analysts from various industries to highly skilled, specialist Business Analysts for the financial industry. You will acquire the specialised skills and knowledge that are required for available BA jobs at various financial employers such as:

Banks, hedge funds, asset management firms, pension funds, financial data providers, consulting companies, financial software firms, financial regulatory organisations, financial exchanges, and other financial organisations.

After completing the training, your employment opportunities and roles in the financial industry might include:
Quantitative Business Analyst (Quant BA)
Risk Business Analyst
Business Analyst - all types
Product Owner
Business Systems Analyst
Analyst
Data Analyst
Consultant
Market Risk Analyst
Next Cohort
Oct 23, 2020 - Dec 18, 2020
Registration Deadline
Oct 21, 2020
First Live Session
Oct 30, 2020
Program Delivery
Online + weekly live classes
Future Cohort
Feb 19, 2021 - Apr 16, 2021
Our participants work with
Our global employers
Many of the biggest financial institutions in the world are past/present employers of our program participants. More...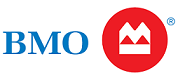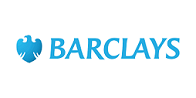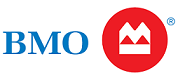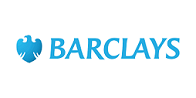 Certificate in Finance Business Analysis (FinBA)
The Certificate in Finance Business Analysis (FinBA) is an intensive specialist training program, and a financial qualification designed to prepare you for a career as a Business Analyst within the financial industry. We are fully accredited by The CPD Certification Service (same accreditation as the world-renowned Certificate in Quantitative Finance (CQF) program).

Over the course of 8 weeks in the full (FinBA) program, you will gain specialised financial knowledge, learn Python programming from scratch, gain SQL coding skills, achieve a financial qualification, receive professional career support, and get free access to on-going learning events from experts. Our materials are taught with an applied focus, and you will work on numerous representative exercises and projects to give you practical experience during the training. No finance or coding knowledge is required to join the program. Knowledge of MS Excel (using functions and formulas) is mandatory.

By the end of the full (FinBA) program, you will have the specialised knowledge, skills and experience required to work with traders, risk managers, quants, quant developers, and other professionals in a financial organisation. To enrol in the full (FinBA) program, start by clicking the "START LEARNING" button at the top of any page on the website.

We also offer the Coding (Python, SQL) in Finance program, designed to equip professionals or students with solid Python, and SQL coding skills specifically for the financial industry. No finance or coding knowledge is required to join the program. Knowledge of MS Excel (using functions and formulas) is mandatory. To enrol in this program, start by clicking the "START LEARNING" button at the top of any page on the website.

Our 2 programs - full (FinBA) program, and Coding (Python, SQL) in Finance program - are aimed at professionals interested in pursuing a specialised career in the financial industry. Follow us on LinkedIn for exciting updates, and our frequent posts on career-focused, and technical topics.


See below for more details on each of our 3 taught courses, and services:
"...the material you are covering is excellent and very relevant for those wanting to work in finance"
Prof. John Hull
Co-director Master of Finance, and Master of Financial Risk Management programs at University of Toronto
"Your Python training materials are easy for anyone to follow even if you have zero programming experience. You are very good at explaining things in a simple manner. Really grateful to you for this program"
Tat H
Vice President (Front Office), Goldman Sachs
"I had no prior knowledge of finance... This hands-on program encouraged me to apply for BA roles in finance, and it gave me a real confidence boost in job interviews. I now work in the industry as a Senior Business Analyst"
Sam N
Sr Business Analyst, Lloyds Bank
"The FinBA program is well suited for entry level or seasoned professionals in the industry. Students receive in-depth training in financial risk analytics, Python, and SQL - all applied to finance"
Sam B
FRTB Business Analyst, IHS Markit
"The CV/resume building and interview preparation tips I received were instrumental. I was offered a job in Risk Management within weeks of completing the program"
Oye O
Sr Business Analyst, TD Bank
"The online recording and the live teaching sessions were amazing. The course material was really good and in a nutshell. Ola did a great job"
Michael M, PhD, CQF
DataMain (Financial Services Consultancy)
"...I started applying my new Python skills at work while still in the program. The project-based work helped build my confidence at writing code to solve problems..."
Daniel C
Business Analyst, HSBC
"The career support aspect of the program was instrumental in securing my new role"
David M
Business Analyst, JP Morgan
"This program is designed specifically for business analysts in the financial industry. I highly recommend to professionals interested in securing employment within the industry"
Helen K
Business Analyst, Royal Bank of Scotland
"Knowing Ola Alawiye as a seasoned professional, I am confident this sound program will produce the kind of professionals required in implementation teams at banks" 
Steve L
Managing Director, Market Risk, Bank of Montreal
"This course was all I needed to switch internally to the role I wanted. Highly recommend!"
Katherine M
Business Analyst, Bank of America
"The program is provided in a practical context which helps to immediately ready anyone successful in completing the course for employment in the field" 
Nicole S
Business Analyst, UBS
"Participants of this program will benefit from Ola's wealth of knowledge in Market Risk. They are sure to acquire the hands-on skillset required to excel in the industry" 
Raj M
Vice President, Market Risk, Deutsche Bank
"The program is a crisp recipe for anyone interested in launching a career into finance/Risk Management. The course content is recent, relevant, practical and hands-on"
Kinshuk P
Quantitative Analyst, Moody's
"There is certainly a need in the market - from our banking clients - for professionals with the specialised skillset that this program offers"
Dan L
Professional Recruiter, Financial Services
"This program made it possible for me to switch from a different industry to Finance"
Mark W
Business Analyst, Barclays
Start a Specialised Career in Finance. Enrol Today.
Find out more